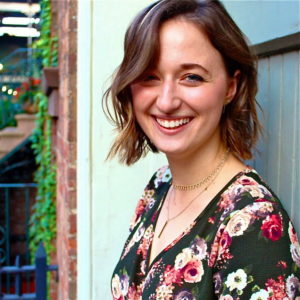 Kiera Muscara holds a Master of Science in Social Work from Columbia University. Her professional career began, however, as an actor at NYU Tisch School of the Arts, where she earned a Bachelor of Fine Arts in Drama.
Kiera's path from theatre to social work is connected by her passion for helping others access their voice, share their stories, and find emotional wellbeing in their lives. She is particularly passionate about issues of mental health, disordered eating, gender, and sexuality, and hopes to work in a private practice setting providing counseling for adolescents and adults.
Having navigated her own experience with girl bullying, Kiera is eager to create opportunities to educate and empower the present, and future, generations of women. She aims to utilize her forthcoming degree to establish a business geared towards female empowerment and wellbeing, providing support and resources to tackle this often overlooked and misunderstood issue.
Kiera's Mission
The main objective of this blog, and subsequent business, is to demystify the issue of girl bullying. It is Kiera's deep belief that the first step in making progress is to recognize that it is a unique form of bullying, caused by distinctive triggers and manifesting in often unrecognizable actions. Keeping girl bullying under the umbrella of typical aggression hinders our ability to effectively solve the issue and results in futile, inapplicable efforts. Providing girls with a supportive environment where their voice is valued and heard leads to healthier communication and relationships.
Follow Kiera as she blogs about her thoughts on women's issues, relationships, mental health, and more!